About us
Partner for ambitious online merchants since 2011.
We are on fire for the topic of e-commerce hosting. This passion is evident through our specialization and investment in a service with responsible and thoughtful contacts.
By consistently specializing in online stores and applications with high demands, we can offer the highest performance and unparalleled reliability - even in peak.
For agencies and store operators with ambitions, we make complex technologies uncomplicated to use and thus enable them to become even more successful.
We are the hoster for all those who have already achieved a lot and still have plans for more.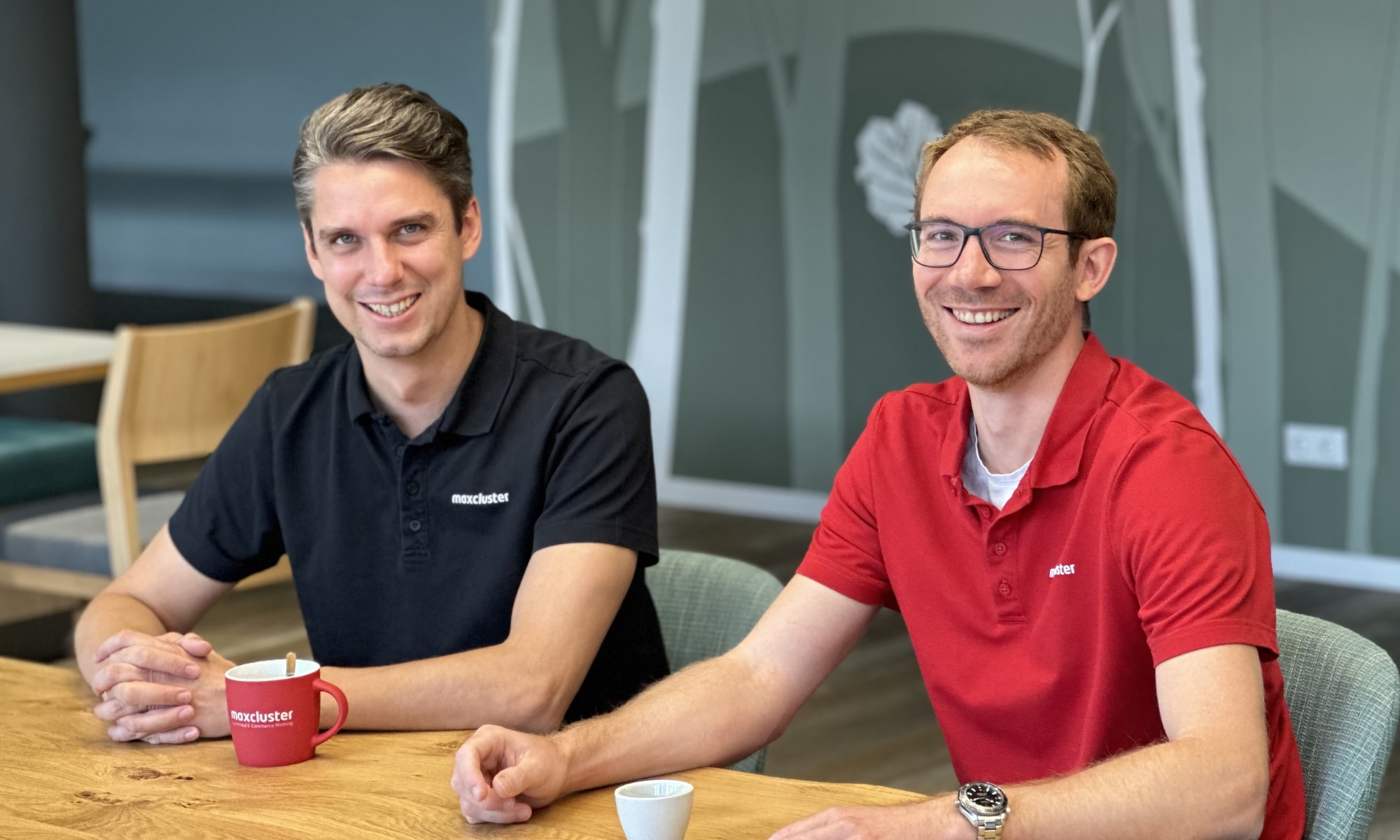 Online trade will dominate trade in B2C and B2B products. Every professional retail company will use e-commerce to compete. E-commerce is defining commerce in the digital age as a driving, innovative force. We define the future in open source e-commerce hosting. By doing so, we empower agencies and small and medium-sized businesses to achieve greater flexibility and security, as well as higher quality and data sovereignty, to generate competitive advantage. For online stores and critical web applications, we are the leading hosting partner of professional companies.
Sebastian Ringel & Benno Lippert, maxcluster Management Board
We design and operate flexible, reliable and high-performance Managed Web Clusters for our customers.
With our managed services, we support and advise our customers for a secure, stable and powerful 24/7 operation. We are available for our customers around the clock, every day of the year.
With our experience and expertise in e-commerce solutions and their business logic, we build best practices and tools, saving agencies and businesses time and money.
We take responsibility by monitoring online stores, applications and critical services for stability and intervening in case of emergency.
We offer professional clients an optimally pre-configured hosting solution with a simple management interface.