Security
Your online store in safe hands.
So that you can run your online store or blog as securely as possible, we provide all customers with extensive and partly exclusive security features. Our 24/7 support is staffed exclusively by experienced Linux administrators. Direct and competent help in case of emergency is guaranteed at any time.
| | |
| --- | --- |
| | 24/7 support from experienced Linux administrators |
| | Optimal DDoS protection, DSGVO-compliant hosting, daily backups and external firewall |
| | Advanced security features that you won't find with any other hoster |
Comprehensive malware and store scans
With the "ShopSecurity" feature, we provide all customers with comprehensive security scans for their clusters. Concrete recommendations for action help to fix any problems as quickly as possible.
Learn more about how your online store or blog can be optimally protected with us.
Increase your store security
Denial of Service Protection
DDoS attacks have increased in frequency and bandwidth volume. A DoS or DDoS attack can paralyze an application for hours or even days. We protect our customers from DDoS attacks at the network level using Voxility's service. In the event of major attacks, we inform our backbone providers and take appropriate countermeasures independently.
| | |
| --- | --- |
| | The filtering of the attack takes place outside our network before the attack reaches the data center, therefore lower load on the servers |
| | DDoS protection up to 1,000 Gbit/s network bandwidth |
| | No additional traffic costs due to filtering |
DSGVO compliant
We work in accordance with German data protection guidelines. Our data protection officer will be happy to send you a contract for commissioned data processing and a compilation of our technical and organizational measures.
| | |
| --- | --- |
| | We operate our own server infrastructure in a data center in Frankfurt am Main. |
| | The TÜV-approved Tier III+ data center is certified according to ISO 9001:2015 and ISO 27001:2013. |
| | Privacy policy for the processing of personal data carried out |
Daily backups
Our backup solution ensures that no data is lost, even in an emergency. For a period of fourteen days, daily backups are performed automatically and - for extra security - kept in a separate fire compartment. In addition, we check every day whether there is a backup of the database and the files. If a backup is not available, we make it manually.
| | |
| --- | --- |
| | Daily check of databases as dumps via mysqldumps |
| | Random check of databases for consistency |
| | Every 7 days full backup for all files |
| | In case of data loss, files and dumps can be restored via our Managed Center. |
External firewall
The external firewall can be used to set port permissions individually in order to protect against unauthorized access from outside as efficiently as possible.
| | |
| --- | --- |
| | Optimally preconfigured firewall |
| | The opened ports can be viewed in our Managed Center |
| | Possibility to implement individual firewall rules |
Even more security for your store
The global malware scan checks the entire file system and database for suspicious patterns and known malware. Based on the extensive signature database of eComscan, malware, as well as Magento modules with known security vulnerabilities are detected. In addition, all files are checked for potentially dangerous and suspicious patterns, so often even new malware can be detected.
Shop scans for Magento and Shopware
Our store scan checks whether your store software is installed in a current version and whether all available security patches have been applied. Unprotected configuration files, access data and passwords are also detected by the scan. If encryption that is considered outdated is being used, we will also point this out to you.
Concrete recommendations for action and 24/7 expert support
In your personal scan report, you will find a clear list of all security-relevant information about your online store. Each tip is linked to concrete and tested recommendations for action from our knowledge base.
If you need further support, an experienced Linux administrator is available to assist you at any time with just one phone call.
Find out how we can make your hosting even more secure in a personal conversation.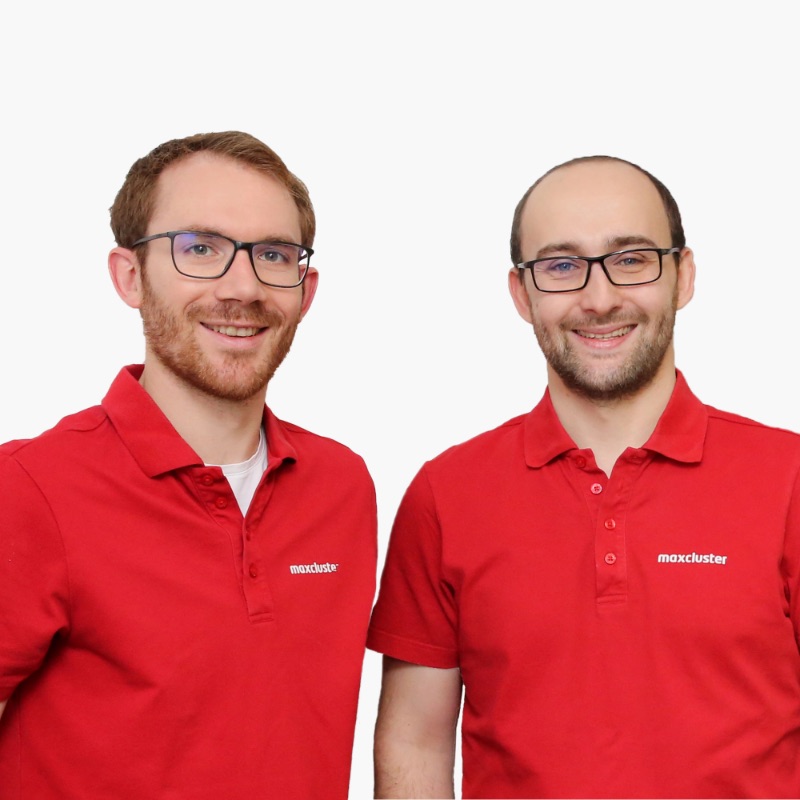 Our goal is still to offer the best performing and most secure hosting in Germany. With the release of ShopSecurity we support our customers even more to focus on their core business and growth.
Sebastian Ringel
How does a ShopSecurity scan work?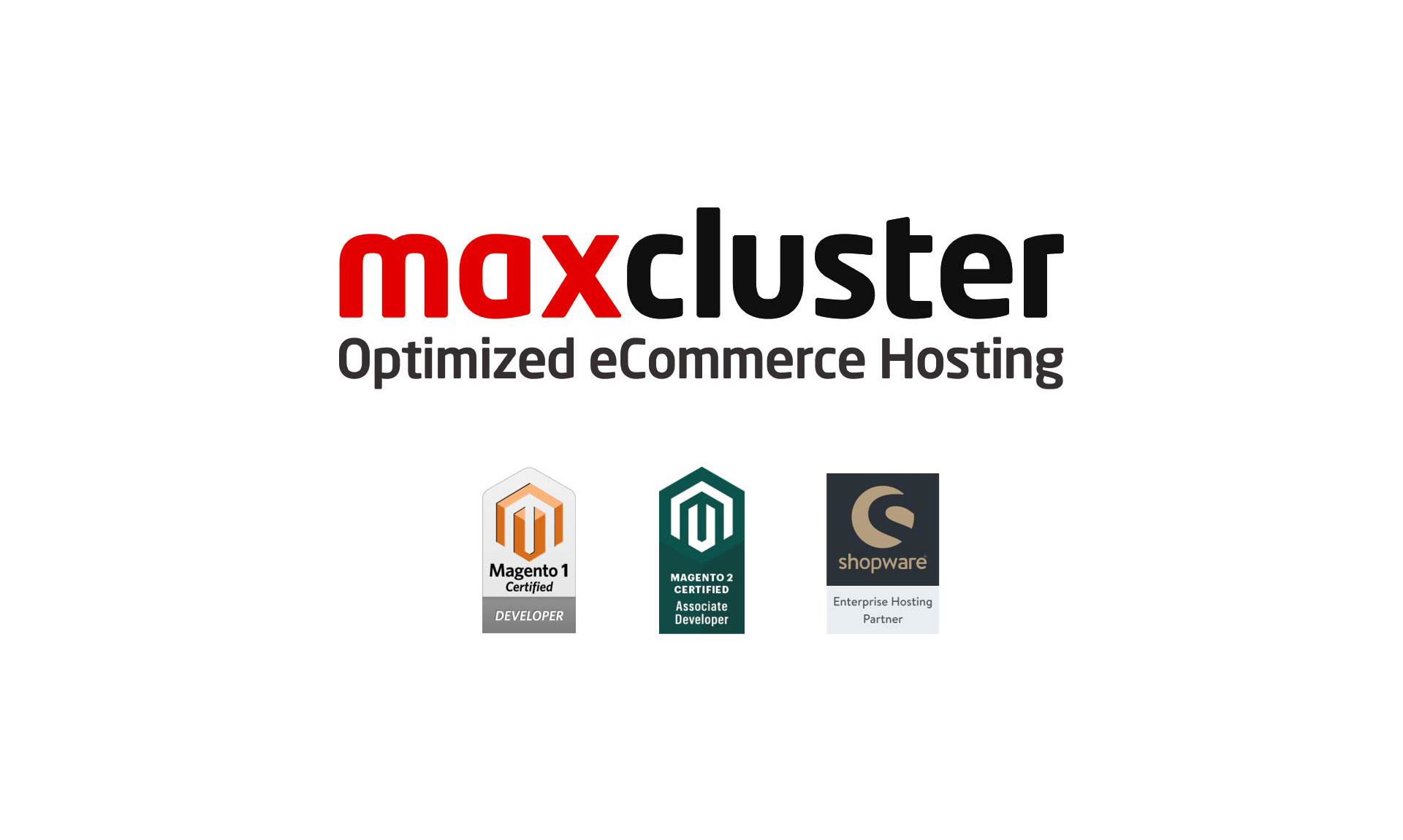 Easy access via the
Managed Center
Results after a few
minutes
Knowledge base and 24/7
expert support
More than 500 happy customers since 2011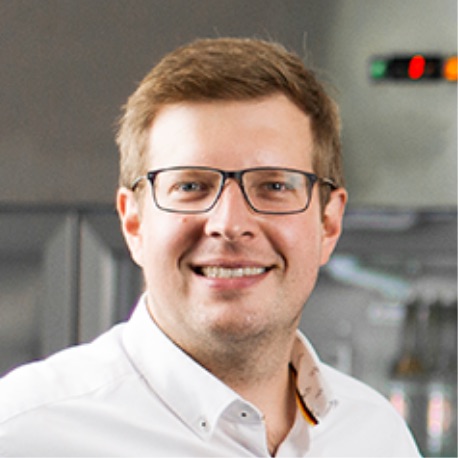 As one of the fastest growing online stores in Germany, we need to rely on our hosting at all times.
With maxcluster, we have relied on the right partner from the very beginning.
Mark Baukmann