WordPress hosting in e-commerce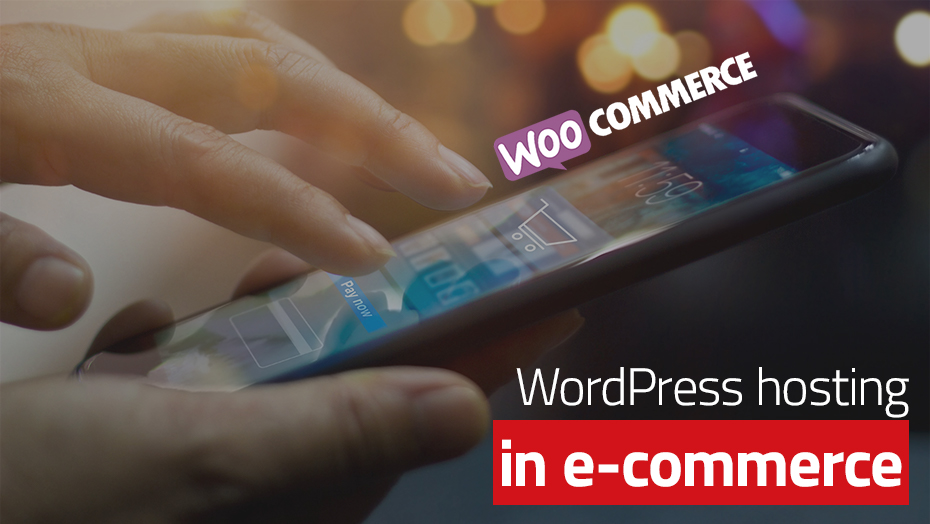 Anyone who deals with e-commerce solutions will sooner or later come across the name "WooCommerce". What the popular WordPress plugin can do, you will learn in this article.
According to BuiltWith, the worldwide market share of WooCommerce in the field of e-commerce is 25 %. In Germany, the market share is 12%. So WooCommerce is quite popular on an international as well as national level. In the following, we take a close look at the solution, give an overview of the structure and functions and show for whom the use of WooCommerce is particularly worthwhile.
WooCommerce at a glance
What is WooCommerce?
WooCommerce is a PHP-based e-commerce solution released in 2011 and available as open source software. However, WooCommerce is not an independent shop system, but an extension of the WordPress content management system. The core platform is free and currently available in 65 different languages. It can be easily installed and integrated into an existing WordPress website with just a few clicks. In addition, the platform's functions can be extended via the WooCommerce Marketplace with the help of numerous free and fee-based plugins.
Structure of WooCommerce
After installation, WooCommerce is accessible via the WordPress backend, where it also has its own dashboard. Similar to WordPress itself, WooCommerce is also modularly structured. Anyone who has already worked with the WordPress dashboard will also be able to use WooCommerce after a short time. For example, creating new products in the WooCommerce backend works very similarly to creating a blog article in WordPress.
With the shop system, various types of products can be mapped: In addition to physical items, it is also possible to include digital products (e.g. mp3, mp4 files or e-books). Furthermore, WooCommerce can also be used to sell tickets for all kinds of events. The shipping method can be individually adapted depending on the product.
With the product blocks already integrated, it is also possible to create categories, tags, filters and search functions for products that can be used to improve the shop structure and the user experience. Not only many of the storefront themes available for download, but also the standard theme integrated into the platform feature a responsive design. This means that the shop is already optimised for display on mobile devices.
Features of WooCommerce
The core platform has everything needed to get an online shop up and running. However, those who want to run their shop on a business level will quickly realise that it is limited in its functionality. As already mentioned, numerous extensions and themes can be integrated via the Marketplace to increase the functionality of WooCommerce. For example, the shop can be equipped with a visually appealing storefront or extended with payment, CRM, SEO and web analysis tools.
If this is not enough, you can also work on the development level on the basis of WordPress Hooks. With the help of hooks, it is possible to integrate your own code at certain points in the WordPress core in order to execute or change processes. The WordPress core itself remains unaffected. For example, own themes or plugins can be created and integrated into the system.
For whom is WooCommerce particularly worthwhile?
Costs and benefits
WooCommerce as an e-commerce solution is particularly impressive due to the (initially) manageable costs, the quick and uncomplicated set-up, a high level of usability as well as the variety of possible modifications. For the installation and set-up of the shop system, no CSS or HTML knowledge is necessary at first, but know-how in dealing with the CMS WordPress is clearly an advantage. Once the setup is complete, the free core platform is ideal for testing.
Functionality
Since the functionality of the platform alone has its limits, a variety of plugins can be used to expand the possibilities of the online shop. This is the case, for example, if the shop is to be used more specifically for marketing or sales activities. As open source, the system is also very flexible and can be adapted to individual requirements as well as extended with specially developed plugins. However, this is not possible without sufficient knowledge in development.
Usability
Many free and fee-based themes contribute to a positive user experience through responsive design and clear navigation structures. In the case of third-party themes, however, it is advisable to test how the design behaves on different end devices before purchasing. The large number of paid extensions also means that the extension of the online shop can quickly become a cost trap. Therefore, it should be relatively clear in advance which functions the shop should cover.
Performance
With the amount of integrated plugins, caution is also advised with regard to performance. The more plugins are used, the more computing power is needed to run the shop. If you have more complex requirements for your shop system or operate a shop with high access numbers, you must be prepared for the system to lose stability and speed or to incur more costs due to scaling.
Target groups
The use of WooCommerce is particularly suitable for operators of small to medium-sized online shops who manage them themselves and have only a limited budget available. Due to the simple integration option in an existing WordPress system, WooCommerce is also an interesting option for bloggers or influencers who want to expand their website with an online shop. Since the elementary platform can be used free of charge, WooCommerce is also suitable for experimenting newcomers to e-commerce.
Use of WooCommerce in Germany
If you want to operate an online shop based on WooCommerce in Germany, there are some special features to consider. Since WooCommerce was designed for the American market, changes must be made to ensure legal and data protection-compliant operation of the shop. For example, it is necessary to adapt the imprint and terms and conditions pages or payment methods. Plugins such as Germanized can be used for this purpose. The basic version of Germanized is free of charge and contains not only numerous features with which the shop can be optimised for the German market, but also text templates for legally required pages such as terms and conditions or data protection.
The advantages and disadvantages of WooCommerce at a glance
| Advantages | Disadvantages |
| --- | --- |
| Cost-free core platform | Core platform offers only a few functions |
| Easy installation and integration with WordPress | WooCommerce is bound to CMS WordPress as a shop solution |
| Functions are extensible through numerous plugins | Many functional extensions and themes are chargeable (not obvious) |
| Internationally applicable | Not optimised for the German market |
| Storefront themes with responsive design | Functionality of third-party themes not always ensured |
| Open source | Limited support (chargeable and English-only) |
| HTML or CSS knowledge not mandatory | From a performance point of view, less suitable for large and complex online shops |
What to consider when integrating?
Before you decide on an e-commerce solution, it is helpful to look at the technical requirements. First of all, as a WordPress plugin, WooCommerce is tied to the CMS. So assuming the latest WooCommerce version 5.5.1, at least WordPress 5.5 or a newer version is needed to set up an online shop.
Furthermore, as open source software, WooCommerce is based on the PHP scripting language and is only compatible with PHP 7.4 or newer PHP versions. The PHP memory limit is also important, because it specifies the maximum amount of memory a PHP script may use during execution. To avoid unwanted disruptions, it is recommended to set the PHP memory limit to at least 128 MB.
WordPress uses MySQL as its database management system. The minimum requirement for operating a WooCommerce shop is MySQL 5.6 or higher.
Since the DSGVO came into force, the transmission of personal data must be encrypted throughout the EU. An encrypted data transmission is established with the help of an SSL certificate. You can find out more about SSL certificates in the article linked here.
To ensure that your WooCommerce version always has the latest security updates, you should regularly update the shop system to the latest sub-version. On this page you can check whether your WooCommerce version is already up to date or whether newer updates are available.
Technical requirements of WooCommerce 5.5.1 at a glance
WordPress
Version 5.5 or newer
PHP
Version 7.4 or newer
MySQL
Version 5.6 or newer
PHP Memory Limit
128 MB or more
HTTPS Support
Valid SSL certificate
cURL (optional)
Required only when using certain plugins
WordPress Hosting at maxcluster
Anyone who runs a professional online shop is also concerned with the topics of security, infrastructure and performance. How can fail-safety be guaranteed? How do I ensure that my shop does not lose loading time even with a lot of traffic? Who can I contact if a problem occurs?
Managed WordPress hosting at maxcluster includes not only the provision, individual configuration and maintenance of the necessary hardware, but also full access to our e-commerce stack and round-the-clock technical support.
Services such as Redis, Varnish or Elasticsearch from our e-commerce stack are already included in our hosting packages at no extra charge. Via our Managed Centre, customers and developers can make their own adjustments and individually configure the available tools.
Our technical contact persons in the service department can be reached at any time in case of questions or problems and solve any problems that may arise completely independently through proactive monitoring.
If you would like to learn more about WooCommerce and WordPress hosting at maxcluster, you can find more information here. Do you have further questions or need support with the hosting of your online shop? Our support team will be happy to help you on 05251/414130 or by email to support@maxcluster.de.
Conclusion
Let's come back to the question for which target groups WooCommerce is particularly recommendable as an e-commerce solution. There is no universal answer to this question. The decision for a shop system always depends on the requirements that are placed on it. It therefore makes sense to create a requirements profile in advance.
WooCommerce is a versatile and, if used correctly, also inexpensive e-commerce solution that certainly lives up to its popularity. Operators of small and medium-sized online shops in particular benefit here from the ease of use and the large number of possible functions.
---
Last updated on 14.03.2022 | DR
You have questions, requests, criticism, suggestions or just want to tell us your opinion about our blog? Here you have the opportunity to contact us directly.
Send e-mail